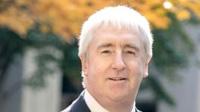 Bibby Financial Services (BFS) in America is forecasting a strong second half of 2017 after seeing increases in funding lines provided across all business segments and successful client retention in the first half of the year.
Jul 21, 2017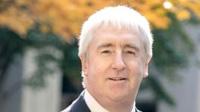 Bibby Financial Services (BFS) in America is forecasting a strong second half of 2017 after seeing increases in funding lines provided across all business segments and successful client retention in the first half of the year.
Key Equipment Finance, one of the USA's largest bank-held equipment finance companies, has provided financing for 16 community solar projects across Massachusetts.
Jul 20, 2017
Key Equipment Finance, one of the USA's largest bank-held equipment finance companies, has provided financing for 16 community solar projects across Massachusetts.
Jul 21, 2017
Bibby Financial Services (BFS) in America is forecasting a strong second half of 2017 after seeing increases in funding lines provided across all business segments and successful client retention in the first half of the year.
Jun 13, 2017
Penske Truck Leasing is building on its presence in Canada with a new location.
Jul 25, 2017
People's United Bank, based in Connecticut, has acquired Philadelphia-based LEAF Commercial Capital, one of the largest, independent commercial equipment finance companies in the US, with approximately $500 million of annual originations. Jack Barnes, president and chief executive officer at the bank, said: "LEAF is a highly-scalable commercial lending platform with attractive risk-adjusted returns and a complementary expansion of our existing specialty finance businesses. At closing, our equipment finance units will have approximately $4 billion of assets and rank as the 16th largest bank-owned equipment finance entity in the country." Since 2002, LEAF has financed more than $5.8 billion for more than 243,000 customers nationwide. The lessor has approximately 250 employees and a call center in Orange County, California as well as a sales and servicing facility in Moberly, Missouri. Crit DeMent, chairman and CEO of LEAF Commercial Capital said: "We are confident in our ability to maintain and accelerate our growth potential within People's United. "Given the bank's extensive experience in successfully operating leasing and equipment finance platforms, they are uniquely positioned to be a valuable partner for our clients and employees." DeMent and Miles Herman, president and chief operating officer, will remain with the business. Under the terms of the agreement, People's United will acquire approximately $730 million of net investment in leases and loans and retain approximately $250 million of securitizations. Remaining LEAF borrowings are expected to be repaid at close and the acquisition will be immediately accretive to People's United earnings. The transaction is expected to close during the third quarter of 2017.
Jul 25, 2017
Senior equipment leasing executives continue to predict expect long-term growth in the sector, although the proportion who believe the US economy is on the upturn has fallen, according to the latest analysis from the Equipment Leasing & Finance Foundation. The Foundation's July monthly confidence index for the equipment finance industry (MCI-EFI) shows confidence in the equipment finance market was relatively unchanged in July from the previous two months at 63.5. When asked about the outlook for the future, survey respondent Thomas Jaschik, president, BB&T Equipment Finance, said: "US companies are poised to make significant investments in capital equipment. However, many continue to delay plans until tax and regulatory reform legislation gets on track. Until then it will be 'wait and see.' The equipment finance industry should see a significant increase in activity if and when this occurs." Assessing their business conditions over the next four months, 30.3% of executives said they believe business conditions will improve, a slight decrease from 31% in June, while the majority maintain business conditions will remain the same. Significantly more (39.4%) respondents believe demand for leases and loans to fund capital expenditures will increase over the next four months, up from 17.2% in June. Around half (57.6%) believe demand will remain the same. Nearly one quarter (24.2%) of the respondents believe that US economic conditions will get better over the next six months, a decrease from 41.4% in June. Just over three-quarters (75.8%) now indicate they believe the economy will stay the same over the next six months, an increase from 51.7% the previous month. No respondents said economic conditions in the US will worsen over the next six months, down from 6.9% who believed so last month.
Jul 25, 2017
GATX Corporation, which has a focus on railcar leasing, has reported a drop in income for the second quarter of 2017, down from $61.2 million for the same period the previous year to $53.4 million currently, despite recording over $1 million in net gains as a result of its planned exit from most of its marine financing business. Brian Kenney, president and chief executive officer of GATX state: "While North American railcar loadings and railroad velocity have trended favorably over the last few quarters, a recovery in the North American railcar leasing market continues to be hampered by a significant oversupply of existing railcars and a large railcar manufacturing backlog." GATX's fleet utilization decreased slightly to 98.8% during the quarter, although the business said it continued to "displace competitors" and protect high fleet utilization. The renewal lease rate change of GATX's Lease Price Index was a negative 21.4% in the quarter, as absolute railcar lease rates have remained flat so far in 2017. Kenney added: "Our commercial team has been successful in keeping existing cars on lease, as evidenced by our renewal success rate of 75.1%." At June 30, 2017, Rail North America's wholly-owned fleet comprised approximately 121,000 railcars, including approximately 17,100 boxcars.GATX reported its Rail International's segment profit was $16.6 million in the second quarter of 2017 compared to $13 million in the second quarter of 2016. Rail International reported segment profit of $30 million year-to-date 2017, compared to $25.6 million for the same period of 2016. The improvement in segment profit was primarily driven by lower maintenance expenses, the company said. For the year to the end of June, GATX Rail Europe's (GRE) fleet consisted of approximately 23,000 cars and utilization was 95.7%, compared to 95% at the end of the prior quarter and 94.8% at the end of the second quarter of 2016. Kenney said: "Rail International is performing in line with our original 2017 expectations. At American Steamship Company, 12 vessels are sailing under favorable operating conditions. The Rolls-Royce and Partners Finance affiliates continue their excellent performance, and 2017 investment volume is strong due to the solid demand for aircraft spare engines."
Jul 25, 2017
Latest research from Edmunds, the car information and shopping platform, suggests leasing has hit its first bump in the road following a four-year surge, with used-vehicle values sagging and fewer buyers opting to lease for the first time. Its Lease Market Report shows leasing made up 31.1% of retail new-vehicle sales in the first half of 2017, down from a record high of 31.9% set in 2016. The number of vehicles that were leased in the first half the year fell 4.4% — twice the rate of decline for overall sales, which are down 2.2% year over year. Edmunds executive director of industry analysis Jessica Caldwell said: "Leasing remains a popular choice among car shoppers, but the era of steady growth is over."This year we're seeing a drop-off in trade-ins going toward leases, signaling that the pool of people opting to lease is shrinking. Automakers are becoming more reliant on buyers already in the leasing cycle and first-time car buyers." Declining residual values are also forcing automakers to inflate incentives to keep lease deals attractive. Lease incentives averaged $4,445 for the first six months of the year, up from $3,722 for the same period in 2016. For car shoppers looking for low monthly payments, this dip in residual values means that the most attractive lease deals are found in vehicles that stay in high demand when they enter the used market. Pickup trucks in particular are being leased more than ever before because they offer considerable monthly savings compared to financing. In some cases, buyers who leased a truck secured monthly payments that were more than 35% percent lower than if they had financed a purchase. Caldwell said: "We may be hitting a ceiling on leasing, but automakers will continue to keep feeding the machine because it's a selling tool that's too valuable to neglect. Leasing remains an incredibly popular way for consumers to afford the cars they want, so automakers are digging deeper to offer the eye-catching payments consumers have come to expect."
Jul 25, 2017
Chicago-based lender Loeb Term Solutions (LTS) has announced it handled more than $8.5 million of financing for industrial machinery and equipment in June. Leasing deals during the month include $6 million for a sustainable packaging facility, £2 million of funding for a rare mineral mining operation and $600,000 for a turf manufacturer, all of whom reported a need for financing to expand their businesses in order to meet the demands of their industries. "LTS' expertise in all facets of industrial equipment makes us uniquely positioned to quickly and efficiently lend on machinery that traditional lenders often choose not to finance," stated Jim Newman, Loeb Term Solutions' managing partner. "Our equipment term loan product is the perfect solution for companies looking to leverage working capital from existing assets in order to expand their operations. They are less expensive and easier to pay off early compared to sale leaseback products." Since 2010, LTS has provided funding on over $190 million dollars' worth of industrial machinery. The company's asset-based lending division offers specialty financing for the industrial marketplace with funding amounts ranging from $300,000 to $20 million.
Jul 25, 2017
Key Equipment Finance, one of the USA's largest bank-held equipment finance companies, has provided financing for 16 community solar projects across Massachusetts. The funding was made available to a project run by Clean Energy Collective (CEC), the nation's leading community solar solutions provider, and Engie, a global clean energy developer. Using financing from Key Equipment Finance, CEC and Engie will own and operate the community solar projects and sell the energy to utilities, creating savings on electric bills for commercial, municipal, non-profit and residential customers. The combined CEC and Engie projects are adding 22.1 megawatts of clean capacity, which is equivalent to fully offsetting energy for 3,700 residential homes. Luis Gutierrez, vice-president of energy finance for Key Equipment Finance's Energy Solutions team, which provides leases tailored to the energy market, said: "Engie and CEC are industry leaders, using Key Equipment Finance's financing solutions to bring a broad expansion of community solar to customers across Massachusetts. "Customized financing plays a vital role in bringing the benefits of community solar to more customers, which contributes to Key's broader sustainability goals." The 16 community solar projects in Massachusetts are interconnected, and will serve customers in the Eversource and National Grid utility territories. They include solar arrays in the towns of Sutton, Williamsburg, Orange, Goshen, Phillipston, Uxbridge, West Bridgewater, Kingston, North Adams, Clarksburg, and Wareham. Tom Sweeney, CEC's president of renewables, said: "Key Equipment Finance's partnership has allowed CEC to bring its RooflessSolar community solar options to more Massachusetts customers, giving them greater choice in how they meet their power needs. "Funding community solar projects can be a very complicated and capital-intensive process, and we are proud to be collaborating with Key Equipment Finance and Engie to 'uncomplicate' clean energy access and sustain the growing energy movement in Massachusetts." The 25-year lifespan of the systems will produce solar energy output equivalent to reducing 1 billion pounds of carbon dioxide, planting 1.5 million trees or eliminating 1.1 billion miles of driving. Vikram Kulkarni, vice president, Engie renewables, said: "This collaborative project adds much-needed renewable energy to the grid while providing the serving utilities with reliable power; ultimately contributing to a lower-carbon future." Key Equipment Finance manages approximately $12 billion in assets and originates more than $4.5 billion of equipment financing annually. It is an affiliate of KeyCorp, one of the country's largest bank-based financial services companies, with assets of approximately $134.5 billion.