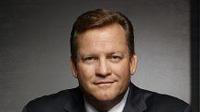 Hitachi Capital America Corp has hired Kirk Mann as the new senior vice president and general manager of the company's transportation finance division.
Mann is replacing industry veteran Bob Otto, who has been leading the division since its formation in 2001 and is retiring.
Mann comes to Hitachi Capital America from Equify, where he served in sales, marketing, and business development leadership roles.
Previously, he was the chief marketing officer and strategic sales initiatives leader of transportation finance at GE Capital, having also held senior positions at Financial Federal Credit, and Citicapital Commercial Corporation.
Ryan Collison, president and COO, said: "Kirk is an excellent addition to our team and we're excited to have someone of his calibre.
"His vast industry experience will aid Hitachi Capital America as we continue expanding the business and implementing new and innovative products."