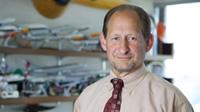 Aircraft leasing and transportation specialist Air Transport Services Group (ATSG) has reported revenue of $237.9 million for the first quarter of 2017, up 34% compared with the same period last year.
It says growing demand from online sales platforms for faster delivery of consumer purchases is fueling growth.
Pre-tax earnings from continuing operations were $16.1 million, up 33%, while adjusted earnings before interest, taxes, depreciation and amortization (EBITDA) increased 11% to $57 million. Capital expenditures were $83.8 million, a rise of 17%.
Joe Hete, president and chief executive officer of ATSG, said 43 Boeing 767s were dry leased to external customers at the end of Q1 2017, compared with 29 for the same period in 2016.
He said: "Our leasing business revenues from external customers increased 7% for the quarter, and we expect accelerating growth in that segment as the year progresses.
"That trend, plus improved profitability in our airline operations and good returns from our aircraft maintenance and logistics businesses, position us to deliver continued strong earnings and cash flow in the months ahead."
Going forward, ATSG says it expects that its adjusted EBITDA from continuing operations for 2017 will be in excess of $260 million, based on its current growth programs and initiatives, and assuming deployments of 10 additional 767s and two 737 freighter aircraft with lease customers through the last nine months of 2017.
ATSG currently projects 2017 capital expenditures of approximately $355 million, mostly for fleet expansion, including modification of eleven 767-300 aircraft.
Hete said: "Strong competition continues to drive e-commerce merchants worldwide to invest in dedicated networks that can achieve faster throughput of the goods their customers need.
"Our aggressive fleet investments and expansion into the narrow-body freighter segment expands our leading role in this key growth market."