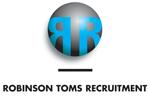 to c£90,000 + bonus range to c40% + company car or car allowance + all usual banking benefits.
At the heart of the Commercial Bank's (CB) strategy is our desire to understand clients' needs, to deliver and genuinely exceed these. The Client Service Director role is in place to support the transformation of our client service capabilities within Commercial Banking, leading the service and on-boarding activities for clients within Financial Institutions (FI) and Financial Markets (FM).
The FI business manages relationships with clients in seven sectors of Banks, Insurance, Funds, Specialist Finance, Group & Public Sector, Investors and Pensions, Wealth & Stockbrokers. The Financial Markets business supports the same set of clients providing solutions to meet their investment and risk management needs. Given the importance of the Financial Services sector, the FI client base is fundamental to the Group's strategy of Helping Britain Prosper.
In this role you will be a visible and proactive partner with your coverage and product colleagues, understanding and contributing to their plans and goals and you will support the definition and delivery of a client service strategy that meets with our ambitions of becoming best bank for clients.
You will lead a team of passionate colleagues who support our on-boarding activities across all the FI sectors in relation to Financial Markets products. You will be used to working collaboratively with many partners across the group, influencing, supporting and challenging to drive great improvements for our clients. You will work as part of a team of like-minded individuals and you will manage the delivery of a small change portfolio.
You will oversee and manage relationship between FI & FM Client Services and Operational Support Areas involved in the on-boarding and service process, driving improvement through your comprehensive understanding of our customer and their business requirements.
You'll take responsibility for the end-to-end on-boarding processes for clients, including full project management for new-to-bank businesses. You'll need to ensure that all the regulatory requirements for Financial Markets are met, such as EMIR, Dodd Frank, MiFID and AML. You'll also be responsible for smooth client off-boarding.
You'll be responsible for designing and delivering enhancements to our client service. You'll manage the relationship with FI & FM COO's, keeping senior teams engaged on the improvement journey and making progress visible.
You'll monitor and, in line with our Conduct Risk standards, will speedily resolve any customer complaints, escalating where appropriate.
You'll manage the team, providing effective leadership to the team members, addressing performance issues as they arise, so that we deliver a consistently excellent service to our FI and FM clients.
A good understanding of Financial Markets is a prerequisite for the role and the ability to speak a second language would be helpful.
This is an exciting role. It needs great leadership, passion, courage and lots of determination for creating great experiences for clients of the Financial Institutions coverage business, with a specific focus on their Financial Markets needs.
Contact: Sean Toms sean_toms@robinson-toms.com + 44 1743 821472