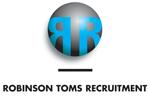 to £50,000 possibly slightly more + all usual bank benefits including company car or car allowance plus performance bonus typically 30% or more of salary.
Our client a leading bank asset financier requires an additional Business Development Manager to join its Mid Market centric customer focussed team to £150m turnover customers in the North of Scotland.
Your role will be to work with existing & new bank customers selling a wide range of assets finance solutions including mostly hire purchase but also finance Lease & secured loans, & occasionally operating lease solutions to finance a broad range of assets.
You will work with customers across multiple functions eg finance, tax, treasury, purchasing, legal etc to senior level liaising closely with bank colleagues to manage carefully relationships.
Typical customers in this position have a turnover of under £150m but tactically you will sometimes engage with larger customers.
Candidate Profile
You will be graduate educated or of graduate level intellect & should be based on the sales area & will have a successful background of success in bank asset finance sales in the Mid Market asset finance sector.
You will be working today for a leading bank asset financier or have worked for a bank asset financier in the past & will have a demonstrable record of substantial success.
Applications may also be considered from those working for asset finance brokers who have worked in the recent past for bank asset financiers & wish to transition back to work for a bank asset financier.
You will have broad commercial knowledge & a good general knowledge of areas like credit , asset finance products plus a good understanding of documentation , deal structuring & pricing commensurate with operating in the Mid Market.
Critically so as to cover a large sales area you will need to be structured & well organised.
You will be a personable & effective relationship builder with gravitas & presence to command the active support of your bank colleagues but also be instantly credible with both existing & prospective customers.
Contact: Sean Toms sean_toms@robinson-toms.com + 44 1743 821472