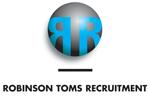 to £80,000 + car / car allowance + 20% performance bonus.
Our client is a world-class software developer of enterprise level software for the commercial finance industry. With offices in 4 continents they have a long history of serving the majority of the top 200 leasing organizations worldwide. Their customers are among the largest publicly traded organizations in the world and they value our client for its nimble, responsive technology expertise. You'll be part of an innovative team of professionals who serve the world's commercial finance industry with progressive products and financial depth only available from an integrated strategic partner.
Our client seeks a Solutions Consultant to prove clients and sales executives with business and technical product advice and demo support during pre-sales discussion. You will also providing post-sales consulting.
Key responsibilities will include:
Perform detailed software demonstrations, as requested, simultaneously explaining merits and benefits of products.
Proactively sell all products, services and solutions on a consultative basis.
Work closely with Sales Executives to help push sales opportunities from qualification to closing.
Perform sales discoveries with the client/prospect, create and present custom product demo's based on the discovery output, and provide product information to prospects and customers.
Perform services (non-billable and billable) to prospects including assistance with the gap analysis, implementation planning, incorporating other department schedules and liaising as appropriate.
Assists with responses to Requests for Proposals (RFP's) and Requests for Information (RFI's).
Answers prospects' and salespersons' product questions.
Processes customer sample data on our clients Financial Systems software for client review.
Assists with the transition from prospect to client within the organization.
Keeps abreast and proactive with other team members to assist as requested in facilitating the sales process until closure.
Prepares for sales events (demonstrations, meetings, site visits, etc.) by scheduling client resources, testing equipment and software set-ups, assisting with internal briefing and strategy sessions, customizes PowerPoint presentations, update demonstration databases, et al.
Suggests product and process improvements for all client Financial Systems products including new product development ideas and processes.
Additional Responsibilities:
Organize, prioritize, and handle multiple tasks/assignments/projects.
Participate in proactive team efforts to achieve departmental and company goals.
Provide leadership to others through example and sharing of knowledge and skills.
Perform other duties as assigned.
Candidate Profile
Experience/Education:
3-5 minimum years of Asset/Lease Finance Solutions Consultancy experience.
Knowledge of credit , systems , process and either a knowledge of IT systems or a clear transferable skills and a willingness to learn our clients systems.
Knowledge, Skills and Abilities:
Experienced professional contributor with responsibility for an advanced area of work in the professional field.
Possesses and applies comprehensive knowledge of particular field of specialisation to the completion of complex assignments.
Has good understanding of how his own area and the team contributes to the work unit's success; recognises wider business implications of decisions/actions.
Primary contribution is in applying knowledge (product, industry, professional, technical) doing individual contributor work.
Working knowledge asset finance & leasing software products and software sales experience, preferably InfoLease and Rapport although experience of other asset finance systems ( applicants should call to discuss ) would be suitable.
Strong knowledge of back office processing in the area of asset finance & leasing contract management, e.g. accounting, payments, tax etc.
Willingness to learn about all our clients products.
Highly motivated, resourceful, driven, and has a "well rounded" understanding of the leasing industry and business practices.
Ability to demonstrate software in front of groups while incorporating selling techniques.
Must possess excellent writing, verbal, and presentation skills.
Strong intermediate knowledge of MS Office, technical and audio-visual equipment skills.
Technical skills such as knowledge of relational databases or web services is a plus.
Ability to perform duties with nominal direction.
Travel (up to 50%) by land and/or air.
Teamwork and Leadership:
Oversees the completion of projects or assignments, including planning, assigning, monitoring, and reviewing progress and accuracy of work, evaluating results, etc.
Plans and organizes own workload / resources and that of others to ensure responsibilities and commitments are performed to agreed upon standards, targets, and timescales.
NOTE: The experience criteria used above should not be seen as definitive. Applicants with less experience are invited to apply where they consider that they have relevant experience and/or qualifications that will meet the needs and responsibilities of the role.
Contact: To apply please send your detailed CV to Sean Toms at sean_toms@robinson-toms.com and then call + 44 1743 821472