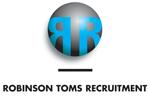 £55,000 to £65,000 + all large company benefits.
Our client a leading financier seeks to expand its operations function with the addition of a further regional operations contract specialist.
Your role is one of reviewing & verifying financing contracts to ensure all revenue recognition & business practices are adhered to.
You will pro-actively work with our clients systems & team to ensure all contracts are booked & invoiced correctly.
You will prepare assignment packages for each contract & to be assigned to a panel of our clients funders across multiple countries.
You will build and maintain relations with a wide variety of stakeholders from originators to funding partners and be accountable for reporting revenue & handling sensitive adjustments in a timely manner & can expect to contribute generally to process improvements.
Candidate Profile:
You must have at least 5 years experience of leasing / financing transactions with a good understanding of documentation , pricing , structuring & tax preferably of an international basis.
Knowledge of receivables funding & assignment are required.
You must be analytical, organised and have a strong attention to detail and be able to deal with a wide variety of different cultures & personalities.
You must be a collaborative team player & hard worker able to work to tight deadlines & under pressure at times at fiscal month quarter & year ends.
Contact: To apply please send your detailed CV to Sean Toms at sean_toms@robinson-toms.com and then call + 44 1743 821472