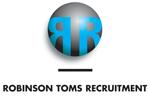 Indicative salary £120,000, however potentially more is available to attract & secure the best plus a generous car allowance plus all large company benefits plus up to 30% of salary performance bonus.
Our client seeks a Credit Director to leads its UK lending operation, reporting in at C level you will lead the credit function of a fast growing & very ambitious business focussed on both hard & soft assets in the small & medium ticket sectors & with multiple routes to the customers eg : direct, dealer, broker.
You will contribute actively to credit policy, process & procedure to improve service to partners whilst minimising bad debt & arrears.
Candidate Profile
Graduate educated or of graduate calibre intellect you must be sensibly & sustainably commutable to our client offices in the Thames Valley.
You must be a hands on senior credit leader, we suggest with at least 10 years of credit leadership experience gained across both soft & hard assets – ideally your experienced should have been gained in large & complex companies.
You must be able to demonstrate real success in the your current & previous roles & must be someone who is very comfortable not only leading the credit team & the function but being accountable for the decisions you make to our clients parent company.
We are seeking those with real ambition as ample opportunities to grow with our client exist for ambitious high achievers who deliver results.
Contact: To apply please send your detailed CV to Sean Toms at sean_toms@robinson-toms.com and then call + 44 1743 821472