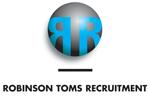 €100,000 guaranteed minimum income, OTE year 1 €120,000, year 2 €130,000, year 3 €150,000, year 4 €172,000 year 5 €197,000 + all large company benefits, including quality company car, health insurance etc plus TOTALLY UNCAPPED earnings.
Our client a leading international IT & healthcare financier seeks a selling sales manager to deliver a personal sales target plus lead coach & motivate an initial sales team of two sales staff but be expected to at least double the sales team over time.
You will be responsible for the achievement of very realistic volume & margin creation targets selling full service lease residual value based solutions to mid & large corporate customers.
Your role will be a broad one encompassing everything from personally managing a portfolio of existing customers and then identifying, targeting prospecting & winning new ones, to helping lead, coach, motivate, train and develop as necessary your team to do the same.
Over time you will be expected to grow the size of your sales team, identifying & selecting additional staff to help build our clients French business unit.
Candidate Profile:
You must be a naturalised French speaker but with business standard spoken and written English as the international language of our client is English.
We are seeking someone who is located commutable to work from our clients prestigious offices in central Paris but is able & willing to travel nationally across France as needed to fulfil the role.
We are seeking applications from those with at least 10 years of end user deal closing experience in the asset finance sector. The preferred profile is also to hire someone with good experience of the IT leasing sector.
We are ideally seeking applications from those who already lead a sales team either directly or at least those who have matrix management experience.
However, given the dual selling & sales management nature of the role & the relatively small sales team to initially be led we are willing to consider applications from those who do not today lead a sales team but are ambitious for a step up in role.
Importantly you must be able to evidence people leadership or mentoring skills & the potential to take on greater responsibility in a new role.
Crucially for this role whatever your exact background you must be a driver high achieving new business hunter motivated by a combination of success, career opportunity and also totally uncapped earnings.
Contact: Please send your CV firstly to Sean Toms at sean_toms@robinson-toms.com and then call me on + 44 1743 821472 for a confidential discussion about this excellent career opportunity.