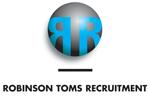 to £40,000 + bonus to c25% plus company car and all large company benefits.
Our client a highly respected lessor seeks an additional Account Manager to join its successful national agricultural finance sales team.
You will inherit, manage & develop business from dealers & suppliers selling a wide range of agricultural assets. You will engage not only with dealers direct but also with agricultural asset manufacturers with whom our client are the preferred funder for their own dealer networks.
You role will be a broad one encompassing building relationships with sales staff, sales managers & dealer principals to encourage not only early & effective use of finance but that our client are offered first refusal on all their business.
You can expect to be involved in everything from training dealer sales staff in use of finance, to credit clearing business, to personally assisting in the closing of larger & more complex transactions.
You will work closely with a head office based internal sales team and will be judged on achievement of a national sales target that is delivered by yourself, other externally based sales colleagues and also the head office based sales team.
Candidate Profile:
The area to be covered is a large one ranging from cM62 south to the south coast as a consequence we are seeking applications ideally from those based from the midlands south to the M4 to allow relative ease of managing a large territory.
Crucially our client seek to hire an account manager with a background in the agricultural finance sector – ideally this will include knowledge of doing business via dealers but it is the agricultural asset finance background & knowledge of agricultural assets that is most keenly sought.
You will need to be a well organised individual with good area and time management skills and someone who is a demonstrably a team player.
Excellent promotion prospects exist for ambitious individuals to progress.
Contact: Please send your CV firstly to Sean Toms at : sean_toms@robinson-toms.com and then call me on + 44 1743 821472 for a confidential discussion about this excellent career opportunity.