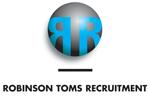 ideally up to £50,000, possibly slightly more for an exceptional individual plus a bonus potentially up to a further £25,000 plus all usual bank benefits including a company car.
We are seeking for our bank client for whom we have placed a number of staff an additional Business Development Manager. Your role is to engage with parent bank RM's & RD's in the mid corporate space to sell asset fiancé solutions to existing & new customers.
You will be target to achieve realistic targets selling HP, Finance Lease & Operating Lease solutions and will manage a sales area ranging from Preston south through Liverpool & across to North Wales.
Candidate Profile:
We are seeking applications from candidates who ideally work currently for a tier one bank asset financier or have done so in the recent past and have strong experience in the £10m to £100m turnover space and who are based on the sales area.
We are seeking applications from those who not only have the right experience but who can demonstrate teamwork, a willingness to actively help colleagues, can demonstrate real integrity and have all the right behaviours.
If you have a tier one bank asset finance background & seek the next move up in your career coupled with the clear potential to earn to c£75,000 a year & also enjoy excellent career prospects then we look forward to hearing from you.
Contact: Please send your CV firstly to Sean Toms at : sean_toms@robinson-toms.com and then call me on + 44 1743 821472 for a confidential discussion about this excellent career opportunity.