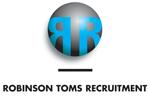 Realistic earnings of at least £120,000. Salary preferred £80,000 but potentially more to secure the best. On target earning to 50% of base salary with further earning potential for exceptional performance. Plus all usual large company benefits company car, contributory pension, life & heath cover etc.
Our client for whom we have placed a number of staff seeks an additional Sales Manager to join its national sales team.
The role will involve managing new business introductions made through relationships with existing third party introducers such as brokers, as well as sourcing and establishing new introducer relationships with finance intermediaries, accountants, and other lessors.
The role will involve a thorough evaluation of new business proposals submitted in order to establish credit appetite, together with close collaboration with the introducer. This will involve customer meetings, transaction structuring, and the production of asset valuations where necessary.
The role will also require high levels of due diligence, financial and credit analysis, and the preparation of credit submissions to the board of our client. Typical transaction sizes are in the range from £500,000 to c£7m with the majority being £750,000 to £3.5m.
Following approval, the role will involve the negotiation and agreement of suitable documentation and oversight of the pay out process.
Candidate Profile:
In the first instance we are seeking application from those living West of the Pennines from Preston south to the North Midlands.
You will be a highly motivated individual with experience in the UK middle ticket leasing market working on transaction sizes in excess of £1 million across a wide range of market sectors and asset classes.
It is important that you have a broad range of structuring skills, legal and documentation experience, as well as knowledge of managed service agreements and assignment arrangements.
It would be beneficial if you have either worked in a brokerage capacity in the past or have existing experience of working within a lessor environment that sources business through third party introducers.
You must be highly self-motivated and capable of working from your own home. You must also be well organised, results orientated, and be prepared to work to tight deadlines.
You will be a team player but someone who understands the need to personally be accountable for delivering a realistic & achievable personal sales target in what is a numbers driven bureaucracy free meritocracy.
Contact: Please send your CV firstly to Sean Toms at : sean_toms@robinson-toms.com and then call me on + 44 1743 821472 for a confidential discussion.