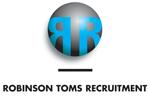 to £75,000 + excellent uncapped bonus potential – realistic earning potential of £120,000 + all large company benefits including car allowance.
Our client are seeking a deal making new business hunter to drive its engagement in the hard asset sector nationally.
You will identify, prospect & win new broker driven business nationally and be judged initially on the number of new brokers won and then on volumes & margins achieved.
You will negotiate terms with brokers and assist in closing deals for / with them handling credit, documentation, deal structuring & pricing as necessary.
You will work with senior management to target new asset class sectors contributing to the development of new ideas and initiatives.
Candidate Profile:
Our client are flexible about location but you must have a strong and successful background in the financing of hard assets.
Knowledge of working with brokers is a key advantage but those with a direct background who have deep hard asset knowledge and the ability to move into a role driving business from brokers will also be considered.
Above all you must be a genuine new business hunter who has a demonstrable record of sustained sales success in the hard asset sector.
You will be a deal closer who is comfortable operating in a environment focused on achievement of targets & success.
Excellent earning & career potential exists for ambitious higher achievers.
Contact: Please send your CV firstly to Sean Toms at : sean_toms@robinson-toms.com and then call me on + 44 1743 821472 for a confidential discussion.