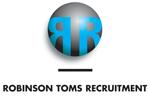 to c£45,000 + bonus to c20% + all large company benefits.
We are seeking an additional credit analyst to join our clients UK credit team.
You will focus on the underwriting of small & medium ticket assets in both hard & soft asset sectors.
You will approve and as necessary escalate larger deals to the next level assisting in vendor reviews and provide support on larger and / or high risk deals working as part of a team in a fast paced environment.
A full job description will be provided to appropriately skilled applicants.
Candidate Profile:
Living local to the Thames Valley, we are seeking 3+ years of asset finance credit analysis experience gained at a lease broker, a head lessor or possibly an asset finance subsidiary of a bank.
Preference is to hire from a small or medium ticket background.
You must have strong analysis and cash flow skills and should be of graduate calibre intellect.
Knowledge of intermediary routes to market and of vendor as well as customer credit review would be particularly beneficial but is not a pre-requisite to apply.
Contact: Please send your CV firstly to Sean Toms at : sean_toms@robinson-toms.com and then call me on + 44 1743 821472 for a confidential discussion.