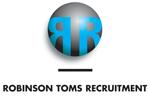 OTE €100,000 (local equivalent) with a good base salary 100% guarantee of OTE for Q1 in role & all large company benefits, company car etc & totally uncapped earning potential.
Our client a global IT financier are seeking to hire an Account Manager to further develop its business across Sweden & Finland financing a broad range of IT assets but with a particular focus on PC's & printer technology assets.
You will travel as necessary across Sweden & Finland to achieve targets ostensibly volume based driving business both directly from customers and also via partners to access their customers.
The role is a blend of new business and account management but has a stronger focus on hunting new name business.
Candidate Profile:
You will have a successful sales record in IT finance in Sweden preferably or Finland demonstrating good job stability without a lot of short job moves.
Ideal candidate would work from our clients Stockholm office but applications from candidates located in Finland given the dual country coverage of this role will be considered.
In case of applications from Finland fluency in Swedish language would be highly preferable as the vast majority of the business opportunity is in Sweden. You will also have business standard spoken & written English language skills.
Our client are seeking an experienced IT finance business developer who can support not only printer & PC's financing but also tactically support the financing of servers & of services based solutions.
Critical experience is the ability to lead multi-country deal pursuits.
You must also have a good understanding of the as-a-Service trend, especially Device-as-a-Service and Print-as-a-Service offerings etc.
Excellent career development and high earnings are available for ambitious high achievers.
Contact: Please send your CV firstly to Sean Toms at : sean_toms@robinson-toms.com and then call me on + 44 1743 821472 for a confidential discussion.