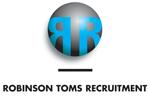 Base to £45,000 including car allowance plus monthly paid commission with up to 40% of gross profit paid in commission.
Our client are 25 + year established, profitable privately owner lessor who are specialists in the sales aid sector financing a wide variety of assets both new & second user.
They operate using their own lease documentation which is accepted by a wide range of tier one & two funders giving them access to a broad range of credit appetites & fine rates as required for larger transactions.
They are seeking an additional Regional Sales Director / Regional Sales Manager – you can choose the title that you want to have, to drive supplier dealer driven business across the South West.
They are looking for someone to develop business in the PL, EX, TA & BR postcodes the role being 50% development of existing suppliers & 50% business you generate.
Targets are sensible & reasonable our clients seek someone who can build volumes to £10,000 per month of gross profit but ideally more as commission is both uncapped & monthly paid.
Candidate Profile:
Our client are looking for someone who is willing to work from their offices two days a week but the rest of the week will be expected to be out with suppliers. As such they are seeking applications from those no further located than Avon, West Dorset, Devon, Somerset.
They are not seeking to hire a remote worker as the objective is for the new hire to be very much part of a team.
If you live in any of these counties have a successful sales background in sales aid finance (asset class immaterial) and are a self starter keen to be part of a small team then we would be delighted to hear from you.
If you are someone who is considering relocating to the west country for a better quality of life, and perhaps would also like the better job security afforded by a private company than some of the major name providers now offer we would be delighted to hear from you.
Contact: Please send your CV firstly to Sean Toms at : sean_toms@robinson-toms.com and then call me on + 44 1743 821472 for a confidential discussion.