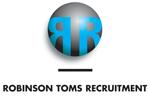 preferred salary to £55,000 possibly more may be available for an exceptional individual + c£6000 a year car allowance + bonus plus all large company benefits including life cover, health cover and contributory pension.
Our client a leading head lessor are seeking an Operations Manager responsible for leading a team of Process Leaders/Team Leaders , c20 staff in total in the delivery of world class customer service.
You will manages the effective and efficient coordination of the processes and the functioning of the team according to our clients ethos. Supporting the strategy of putting the customer the first and ensuring the delivery and development of the administration services to external customers, dealers and market companies.
You will be responsible for delivering all KPI targets for the local market in line with requirements. The role is also an important interface into the commercial team and maintaining a relationship's across the region. The role is responsible for over a billion worth of assets and the service provided to those customer's.
.
Key responsibilities will include:
Managing the team on a day-to-day basis through given systems and procedures.
Coordinate and execute all related operations processes and procedures to ensure that policies are fulfilled.
Personally handle and decide non-standard cases/ situations.
Measure, analyze and control process related KPI.
Responsible for the compliance with policies and guidelines in the team.
Responsible for the compliance with service level standards in the team.
Develop and maintain strong internal and external customer relationships.
Monitor key responsibilities of direct reports and lead them in the achievement of objectives for their area of responsibility.
Assess and ensure the competency of the direct reports and reinforce accountability through Management by Objectives and monitor target achievement.
Organize Best Practices sharing and implementation within the team.
Develop a result-oriented working environment within the team.
Realize cultural change within the team towards customer focus to truly live the Customer Experience.
Support the recruiting and development of talented people for the team.
Directly supervise processes and procedures to ensure we have the most efficient and controlled working environment.
Identify and evaluate risks and areas for improvement and design solutions.
Analyze data and transform consolidated findings in actions to optimize processes.
Candidate Profile
We are seeking candidates able to work from our clients south midlands offices who have considerable experience in the finance and leasing sector and also possess well developed people leadership skills.
You should have / be:
Located sensibly & sustainably commutable to our clients office.
A minimum of three years of management much preferred in the financial services industry.
Experience in leading a team within an operations function.
Ideally, experience in working in an international environment, but applicants with UK only experience who have worked in large and complex companies who meet other criteria are strongly invited to apply.
You should have the following competencies & skills:
Demonstrate excellent staff motivational skills.
Demonstrate strong staff development skills.
Possess a good knowledge / understanding of financial services products and services.
Be strong in implementation and consequent in monitoring the execution.
Demonstrate managerial effectiveness (doing the right things) and efficiency (doing things right).
Demonstrate strong interpersonal and influencing skills.
Be strong in interfacing with other functions and markets.
Be target-driven, self-motivated and tenacious in achieving the set objectives.
A good level of PC skills (Microsoft Excel, Power Point).
Possess excellent English language skills (oral/written).
Contact: Please send your CV firstly to Sean Toms at : sean_toms@robinson-toms.com and then call me on + 44 1743 821472 for a confidential discussion.