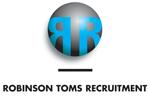 up to £50,000 + bonus to 10% plus all large company benefits, life, health cover, 25 days holiday generous contributory pension.
Our client a leading head lessor requires a Credit Manager to lead its local underwriting unit your role will encompass.
Underwriting asset backed transactions and 3rd party limits within a delegated personal underwriting authority as well as providing credit recommendations to more senior underwriters / committees as appropriate.
To lead responsibility within a regional office for the effective deployment of credit risk policies and supporting processes to ensure compliance with all risk policies on an ongoing basis.
To have satisfactory credit risk reviews and audits of regional office credit processes (as needed).
To have lead responsibility for delivery of local credit quality assurance programme.
To be the credit risk subject matter expert providing guidance and advice to sales teams and operations throughout the regional office.
To proactively participate in the our clients wider national credit community.
Candidate Profile:
You must be commutable to our clients offices in the north midlands which are easily accessible from Birmingham.
You will need a depth of hard asset underwriting experience gained ideally from a standpoint of cashflow analysis and asset based secured lending rather than blue chip risk tick box credit decisioning.
Ideally you will have some mentoring or people leadership experience but we are receptive to applicants on their way up in their careers who have lead staff but do have the capability to do.
You must be someone who can work very closely with sales staff and sales leaders and someone who comes at credit from a standpoint of want to find a way to get the deal to be able to be done.
Contact: Please send your CV firstly to Sean Toms at : sean_toms@robinson-toms.com and then call me on + 44 1743 821472 for a confidential discussion.