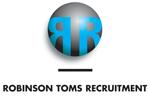 up to £70,000 + bonus to 25% of base salary + company car and usual large company benefits, 25 days holiday, life, health cover + contributory pension.
Our client a leading & well respected financier are seeking to hire a new role of a Product Development Manager to join its fast developing retail vehicle finance business.
Our client finances a broad range of retail vehicles both new & used cars, LCV's, motor homes, caravans with a variety of competitive priced products and services. They go to market through vehicle brokers and retail dealers and are creating this new role to further drive up their market share.
Reporting in at board level you will take responsibility for developing new products that achieve the above goal of market share growth You will work closely with credit, operations, pricing, marketing and a national sales team creating, market testing & then launching new products that gain strategic advantage with our clients lease brokers and dealers to drive up market share at acceptable margins.
A detailed job description is available to suitably qualified applicants.
Candidate:
Our client are flexible about your location as they are seeking to hire someone with a real depth of experience of the retail vehicle finance sector. Preference is to hire with a depth of understanding of the used vehicle finance marketplace as this represents only the bulk of our clients business currently rather than new vehicles.
Ideally you will have had actual experience of product development in the retail vehicle finance sector but if you are an experienced individual and have held senior sales, sales leadership or marketing or even operational roles in the retail vehicle finance sector and have the skills to take on a product development role then we would like to hear from you.
Knowledge of digital marketing would be an additional benefit but this is not a pre requisite to apply. Experience of working in an FCA regulated environment and knowledge of course of CCA business would be much preferred.
Whatever you precise retail vehicle finance background we are seeking those who want to be part of a fast paced rapidly growing business where excellent career development and earnings are available to high achievers.
Contact: Please send your CV firstly to Sean Toms at : sean_toms@robinson-toms.com and then call me on + 44 1743 821472 for a confidential discussion.