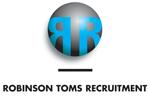 EXCELLENT PACKAGE call for details – monthly paid commission with no hurdle to cross before earning, excellent accelerators once annual target is achieved, very high earnings perfectly possible + all usual large company benefits including a car allowance.
Our client for who we have sourced staff to country leader level across a number of European countries are seeking to hire an additional Partner Development Manager to join its highly success UK sales team.
You will inherit several strategic partners who sell £MM+ of our clients products & services annually. Your role working the head of the UK channel finance sales team to embed early stage use of finance into each of our clients partners.
They are not seeking a deal closing end user focussed sales person as this function will be performed by fellow colleagues in the sales team you are part of (with deals double counted) but a strategic partner development focus.
You will work with the partner sales & marketing leadership teams to create initiatives and programmes that make better and earlier use of finance. Our client has access to some of the very best rates in the marketplace will finance ANY ICT asset, service etc and takes aggressive own book residual values risks on all hardware platform.
In essence our client are an IT asset manager as much as a financier with over £10BN of assets under management and therefore have a very deep understanding of technology finance and lifecycle management.
Candidate Profile:
To apply you need to be ideally Thames Valley / South East based but applications from those as far north as Birmingham are welcome providing you can accept that frequent travel to the south of the UK is a key feature of the role.
You should have c5years experience of high technology finance from a channel, OEM, captive type background or an ICT finance background gained with a major lessor or possibly a leading lease IT broker where you can demonstrate the ability to transition to a major company.
Applications are also very welcome from those with a marketing background who wish to use those skills in a target bearing (both hard numbers and MBO's) background.
Our client are also willing to consider those with a little less than 5 years of ICT finance experience but in this case the OTE will likely be lower c£80K again a 60 / 40 mix of base to variable.
Whatever your exact background you must be someone can not only survive but thrive in a very fast paced numbers driven environment where the minimum expectation is you achieving your OTE .
This is an environment that offers near unique earning and career advancement opportunities for ambitious & driven high achievers – if this is you please apply if no please do not apply.
Contact: Please send your CV firstly to Sean Toms at : sean_toms@robinson-toms.com and then call me on + 44 1743 821472 for a confidential discussion.