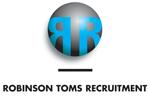 salary range up to £70,000 with potential to earn up to 100% of salary in bonus; plus all usual large company benefits including a company car plus generous contributory pension.
Our client a fast growing provider of finance & IT lifecycle services are hiring a number of Relationship Directors to further increase their business with IT resellers and large scale lease brokers.
Your role will be one of working with strategically important partners to engender regular flows of business. As business is introduced colleagues in the wider sales team you are part of will negotiate & close the actual transactions so your focus will be on the development of the relationship rather than deal closing itself.
You can expect to work with reseller sales leaders & principals & with owners of major IT lease brokers to encourage these partners to work with our client on a strategic basis , sharing early access to pipelines to take advantage of the very broad range of services & highly competitive finance options our client provides.
Your objective is to encourage partners to use our clients services early & pro-actively in the sales cycle and to making clear to partners the wide range of transactions that they can finance via our client.
You will work closely with a highly experienced senior leadership team and a highly experience national sales staff that will ensure that all opportunities you introduce are rapidly capitalised upon in a timely & professional manner.
Candidate Profile:
You will live either in the South of the UK or Midlands / North depending on the vacancy you are applying for but must also be willing to travel across your sales area to support your partners.
We are seeking applications from those who have strong experience of the IT finance sector and in particular knowledge & experience of driving business from indirect routes.
Preferred knowledge is that of working with both resellers & of working with IT lease brokers but we will accept applications from those with one or other of these routes providing that you have a real depth of IT finance and also knowledge of IT life cycle services.
Crucially this role is not about deal closing experience in IT finance it is all about new business development & strategic relationship development skills with introducers from the IT finance sector. As such you will need to be someone who has the confidence to trust experienced colleagues to close the deals that your good work finds & for which you will both be equally rewarded.
Contact: Please send your CV firstly to Sean Toms at : sean_toms@robinson-toms.com and then call me on + 44 1743 821472 for a confidential discussion.