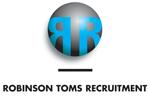 to £55,000 plus bonus typically up to £20,000 per annum with all usual bank based benefits including company car & a very generous contributory pension.
Our client a leading bank asset financier for whom we have sourced a number of staff nationally requires a Business Development Manager to work with the parent banks corporate RM's base at their Bristol & Cardiff business centres.
You will be focussed in mid corporate customers but where advances can large a number of current transactions are currently being concluded in the £10m to £30m deal size range.
You will work closely with RM's & RD's and their customers to achieve sensible & realistic volume & margin targets which we will happily share with appropriately skilled applicants.
Candidate Profile:
You should be located sensibly commutable to one or other of these business centres.Typically no further east than Swindon, not west of Swansea or south of Taunton or north of Gloucester.
The preferred profile is to hire from a competitor bank asset finance background but we are willing to consider applications from hard asset finance captives or from successful lease brokers who have a bank asset finance and wish, with growing FCA bureaucracy associated with being a broker, to re-join the ranks of the employed.
Whatever your exact background you will need to be able to thrive a global company & possess all the best practice attributes that involves, team working, KYC etc.
Contact: Please send your CV firstly to Sean Toms at : sean_toms@robinson-toms.com and then call me on + 44 1743 821472 for a confidential discussion.