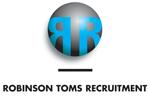 salary c€115,000 on target earnings c€190,000 (converted to CHF), monthly paid commission with totally uncapped earnings and excellent accelerators once above annual target. Plus company car or car allowance and all large company benefits.
Our client are seeking an Account Manager to sell IT finance solutions working with private and public sector customers across Switzerland but with the main focus of the role being on the Zurich area but with travel across the country to other major business centres like Bern, Basel and Geneva as part of the role.You will be working with a wide range of customers from mid level private companies up to enterprise level customers.
You will be financing a wide variety of assets from servers through storage through PC's and digital & managed print solutions.
The role will involve selling both to existing customers and targeting, prospecting and winning new customers. You will be concept selling articulating the value of early investment & our clients flexibility, agility & the value of their asset management solutions.
Targets are very realistic and the addressable market of this role is huge, we are happy to disclose numbers to suitably qualified applicants.
Candidate Profile
We are seeking only Zurich area based naturalized Swiss German speaking applicants for this role given the predominant geographic focus of this role is on the German speaking area of Switzerland.
If you speak French this would be a great advantage but this is not required to apply or to be a success in the role. You must also have business standard spoken & written English language skills.
We are seeking applications only from those who have a successful background in the IT finance sector. You may have worked for captive IT lessor an independent IT lessor or possibly a bank funder in a role that has a strong focus on financing IT assets.
You must have a good understanding of the IT market and knowledge of current IT market trends eg digitalisation, big data and innovative consumption IT models all would be definitively be an advantage.
We are seeking a hungry focused self starter able to work on your own initiative with little day to day supervision but work as a part of a wider team and have the ability to thrive within a large & complex company.
It is crucial that you possess the gravitas presence and ability to build effective and enduring relationships up to senior level with customers across a variety of functions, finance, IT, purchasing, tax, treasury as well as with a variety of stakeholders to senior levels internally and also with external business partners.
Excellent career and earning prospects exist at our client for ambitious high achievers.
Contact: Please send your CV firstly to Sean Toms at : sean_toms@robinson-toms.com and then call me on + 44 1743 821472 for a confidential discussion.