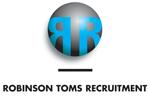 base salary to £72,000 plus bonus to £20,000 plus company car and very generous contributory pension.
Our client a leading bank asset financier seeks an additional Business Development Manager to work with customers across South Wales and South West and to work closely parent bank colleagues based from business centres in Cardiff and Bristol.
The role is 70-80% selling to existing asset finance customers and 20-30% prospecting either wholly new to bank customers or cross selling asset finance to existing bank customers.
You will focus on the SME to mid corporate sector setting up and managing credit lines that can be as large as £40m and with individual deals sizes at times to > £20m. You will be tasked with achieving realistic targets, given the size of the portfolio and mix of business plus the generation of new business from existing and also new customers.
Whilst the new business element of the role is a small percentage of there is a genuine interest in winning new to bank business thus the role is a blend of account management and development and new business.
Candidate Profile
We are seeking applications from those who commutable to our clients business centres in Cardiff and Bristol and are also willing to travel extensively across South Wales and the South West to fulfil the role.
We are expressly interested in applications only from business developers or relationship managers who have successfully worked for tier one, preferably, or possibly tier two bank asset financiers and who are experienced at building relationships not only with customers across numerous functions but crucially with parent bank corporate bankers.
You will have a record of success growing a sales area, winning new business and be able to demonstrate the value that asset finance can add to parent bank as a wedge product to win new accounts or to broaden the product footprint with existing customers.
You will need broad commercial skills, decent credit awareness, knowledge of a wide range of finance products and be a team player with great communication skills who builds quickly enduring and effective relationships both externally and internally.
Contact: Please send your CV firstly to Sean Toms at : sean_toms@robinson-toms.com and then call me on 01743 821472 for a confidential discussion.