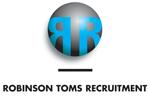 Salary range preferred up to £95,000 + all large company benefits including a company car, bonus typical range up to £30,000 + and a very generous contributory pension.
Our client a leading bank provider of large scale complex asset based funding solutions seeks an additional Relationship Director to join its highly successful national team.
You will be focussed on dealing with our clients largest customer ranging from c£500m turnover companies to FTSE100 companies where credit lines in place range up to £500m.
You will engage strategically with around 10 senior bankers based from one of our clients business centres in the Thames Valley and be a strategic part of a wider national team that writes over £1BN a year of new business.
You will form strategic relations with customers providing solutions to requirements that will be broad encompassing not only vanilla HP and finance lease but also receivables funding , operating leasing but also leveraged finance and project finance based solutions.
Candidate Profile
Our clients are seeking applications from those able to sensibly commute to the central Thames Valley area and have a very strong background in high end middle ticket to large ticket asset finance.
This experience may have been gained with a bank asset financier, a major captive financier or possibly even a boutique financier.
If you have experience of the technology media and telecoms sector and or knowledge of the public sector and or the higher education sectors this would be of particular interest but is not a pre-requisite to apply.
You must have a real depth of demonstrable experience of negotiating complex lease transactions this must encompass negotiating structured documentation.
You will be able to assess risk on complex structures, make complex decisions when information can sometimes be ambiguous and manage strategically often complicated relationships. You will be known as someone who operates in a fair and ethical way and with complete and undoubted integrity.
You will possess gravitas and presence able to operate at very senior levels across multiple functions finance, tax, treasury, purchasing, legal etc with customers to FTSE100 size and be able to set and achieve short, medium and long term goals with your customers.
You will have a naturally confident, calm and focussed presence able to build effective and enduring relationships commanding not only the respect but the active support of internal colleagues to senior levels due to the obvious added value you and your solution selling approach can bring to their customers.
Contact: Please send your CV firstly to Sean Toms at : sean_toms@robinson-toms.com and then call me on 01743 821472 for a confidential discussion.