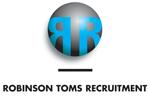 Excellent salary plus bonus, company car or car allowance and highly competitive benefits.
Our client are hiring a New Business Development Manager to further drive their engagement with suppliers in the inventory finance sector where they provide short term funding , typically 60-90 days for the stocking of assets before resale to customers.
This role is 100% new business and is very much a pioneering role taking our client into new market areas with the full support of their board of directors.
It is anticipated that asset classes that can be explored will be broad and encompass almost anything where a product manufacturer requires its dealer network to carry their stock.
Examples will range from areas where inventory finance is already an accepted product such as the leisure sector motor cycles, all terrain vehicles, caravans, boats to areas where inventory finance is not actively used such as tyres, seeds, fertilizer, ink, solar panels etc. Our client are very open minded on the range assets they will provide short term finance for.
Whilst the role is 100% new business our client are realistic about the time it takes to identify, prospect, negotiate and win large scale strategic relationships.
You can expect to work with a wide range of internal stakeholders as you win new relationships encompassing, credit, operations, legal, risk, collections.
Crucially this is role has board approval to pioneer new areas so whilst you will need to do a degree of back selling at times internally to make things happen you do have top down commitment to rely on.
Candidate Profile
We are seeking UK south located dedicated new business hunter who understands and embraces a role that is all about winning new business.If you have a background in inventory finance this would be welcome but what is most sought after if finance sector experience and strong strategic new business skills, concept selling sales skills and the ability to engage at senior level across multiple functions with prospects.
If you do not have a background in inventory finance you must have intellectual horse power to learn and understand the commercial and legal aspects of inventory financing.
You will also possess gravitas and presence enabling you to engage at high level to make things happen externally and also internally at senior level. You will possess excellent networking skills and have the ability to thrive in a large and complex company.
Superb career and earning prospects exist with our client for ambitious high achievers.
We are happy to discuss potential remuneration with qualified applicants.
Contact: Please send your CV firstly to Sean Toms at : sean_toms@robinson-toms.com and then call me on 01743 821472 for a confidential discussion.