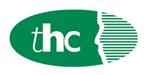 £45k OTE £75k plus car allowance and benefits.
Working for an innovative market leader, this is a commercial sales role requiring the management of an allocated portfolio of live, developing and/or prospect vendor/reseller accounts(in the IT Hardware and Software space) in order to sell a range of lending products to their customers.
Key Responsibilities:
You will be expected to properly and proactively manage all account relationships so as to maximise customer life, renewal and cross-selling opportunities and income creation.
You will be expected to 'treat customers fairly' at all times and to adhere to all policies concerning 'positive customer outcomes', 'quality' and conduct risk management.
Additionally, to adhere to the ethos of the society at all times in how you go about your work.
Key Skills:
Experience of asset finance products including hire purchase, lease, loan and preferably software as a service.
Demonstrable experience and competence in a commercial finance arena, dealing with senior contacts in large customers/prospects, selling complex products, pricing and deal structuring.
Ability to understand and interpret Statutory Financial and management information.
Contact: If you are interested in this role, please contact Julie Ramsay on 01279 713900 or email your CV to julie@thcrecruitment.co.uk