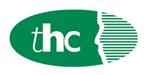 c£45k OTE £75k plus car allowance and great benefits.
Working for a prestigious market leader in Assetand Vendor Finance, we are seeking a new business development person to specialise in the healthcare sector including dental, medical, veterinary and optical.
Critically you will be required to identify, penetrate and develop new vendor/ reseller partnerships in the healthcare sector in order to sell a range of lending products to their customers
This role is responsible for driving revenue and income in line with quarterly and annual targets. You are expected to properly and proactively manage all accounts/ prospects/relationships so as to maximise customer life, renewal and cross-selling opportunities and income creation.
Key Skills:
Knowledge of the healthcare sector.
Experience of asset finance products including hire purchase, lease, loan and managed service.
Contracts.
Ability to source & develop new relationships through business development activity.
High degrees of personal commitment, focus, application and endeavour.
The development of mutually beneficial working relationships.
Strong financial analysis and interpretation skills.
Ability to prepare and submit complex credit proposals where appropriate.
A focus on and desire to, deliver customer service excellence and a positive customer experience.
Contact: If you are interested in this role, please contact Julie Ramsay on 01279 713900 or email your CV to julie@thcrecruitment.co.uk