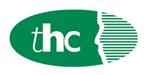 £50-60k OTE £80,000+.
Asset Finance specialises in dealing with well-established SME's and HNWI's. Its prime objective is to provide appropriate funding solutions for all their clients. This business is sourced from direct end user clients in the SME and HNWI sector, as well as finance brokers who specialise in this market area.
To promote and win quality new business and customers for the company in line with agreed objectives - Direct and Brokers.
Key Responsibilities & Skills:
To take a proactive role in identifying and approaching customers to promote the company's financing products and services.
Maintain and develop relationships with existing customers to promote business and identify further opportunities.
Discuss proposals with customers and potential customers.
Some roles will have more of a focus in one or more of the following specific areas: Specialising in finance for the Manufacturing, Engineering, Materials Handling, Woodworking industries.
Basic knowledge of accounts.
Negotiate terms of proposal, prepare documentation in line with agreed procedures and submit for approval.
Pass appropriate documentation for processing once agreed.
Coordinate activities with other sales team members.
Respond to management initiatives on targeting particular sectors.
Contribute new ideas for the development of the business.
Maintain appropriate records and database information on customer base.
Undertake any other similar or related activities as and when required.
Ensure that procedures have been appropriately addressed and documented.
Adhere to the Company's Anti-Money Laundering Policy.
Maintain an awareness of changes to legislation i.e. Consumer Credit Act, Data Protection Act, Anti Money Laundering regulation etc and ensure compliance thereof.
Report all issues of regulatory concern to the Asset Finance Operations Director /Bank Legal & Compliance Director.
Communicate and escalate potential issues/risks in a prompt and effective manner.
Package:
25 days' holiday.
Yearly Bonus.
Contributory pension.
Commission.
Subsidised gym membership.
Free parking.
Contact: If you are interested in this role, please send your CV to Paula via email to paula@thcrecruitment.co.uk