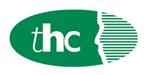 up to £45,000.00 + Car Allowance + Annual Bonus (OTE £80k).
I have an exciting opportunity for an experienced Asset Finance BDM to join the UKs largest independent finance provider to SMEs. You will be responsible for identifying and delivering new business income from IT, telecommunications, security and other office equipment dealers. Delivering the funders dealer finance product to market you will achieve annual revenue targets through successful on boarding of new dealers, and the effective management and development of these.
You will be an asset member of the Vendor Team.
Key Responsibilities:
Achieve annual revenue targets as defined.
Hunting new business relationships with equipment dealers.
Follow up dealer leads provided by other internal business channels.
Deliver effective business proposals professionally, with confidence.
Set up new partner programmes effectively both internally/externally.
Manage dealer rate structures, and all revenue incentives.
Attend tradeshows and networking events as required.
Support dealers to maximise our relationship within and increase revenue.
Set up Introducer/Appointed Representatives dealers as required.
Prepare documentation such as records, reports, proposals accurately.
Conduct dealer reviews with management, risk & compliance.
Engage with marketing to support finance programmes and initiatives.
Maintain awareness and compliance of CCA, DPA, AML regulations.
Core Skills and Knowledge:
Motivation to hunt out new business.
Willingness to travel frequently.
Experienced in vendor finance or using sales aid finance.
Ideally hold an expansive network of contacts in this area.
Excellent verbal and written communications skills.
Above average competency in MS Office (Outlook/Word/Excel/PPT etc).
Worked for technology sales business (IT/Telecoms/Copier etc).
Exceptional time management.
Team Player.
Please ONLY apply for this position if you have the relevant experience.
Contact: Danielle Vienesta on 01279 713900 or email your CV to danielle@thcrecruitment.co.uk