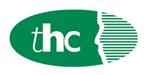 £30-35k plus great benefits.
We are seeking a candidate with experience in new business administration/payouts /documentation within asset finance.
You will support the Credit & Operations/Asset Finance department and to manage the Asset Finance Operations team.
Key Responsibilities:
Deliver pre & post-sanction administration to ensure timely release of Customer Agreements, Customer documents & any supporting information to support the bank's fast and straightforward values.
Coach & train operational staff members to competence in their roles and help them develop new skills.
Ensure that the business area delivers facilities have had the correct legal documents issued, that they are executed correctly and that all legal formalities including, where appropriate, negotiations have been effectively completed.
Communicate relevant information to team members, senior management and other interested parties ensuring essential features of the situation are understood, enabling informed decisions to be taken where appropriate.
Develop, manage and review strategies for Asset Finance operations and innovate through efficiencies and data reviews.
Maintain information systems providing data on credit proposals, sanctions and declines to enable the Bank to identify areas of risk, concentration and opportunities to support the Sales function.
The Candidate:
Education to A level standard or equivalent.
Excellent analytical and problem-solving skills developed from an Asset Finance based background.
An understanding of the Asset Finance sector with key expertise in work flow management, documentation and asset finance products.
A good understanding of Conduct Risk and Treating Customers Fairly requirements.
A good level of financial and commercial awareness.
Contact: If this role is for you, please contact Julie Ramsay on 01279 713900 or email your CV to julie@thcrecruitment.co.uk