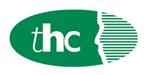 £40-50k.
My client is currently looking for an experienced Performance Manager/Sales Analyst to monitor the District Sales Managers and Key Account Sales Managers in the achievement of the New Sales Objectives in the form of Volume, Revenue, Market Share and Stock Management levels within my clients defined geographical Districts by working directly with all internal departments, Customers and the Distributor Network.
Key Responsibilities:
To manage and monitor the financial elements of the sales process.
To manage the process of negotiating and agreeing sales and targets with the Distributors.
To ensure accurate and timely production of Business Forecasting based on information provided by the District Managers.
To manage the KA/District/Dealer Sales Managers in their objective of maximising all Sales Opportunities and identifying innovative commercial solutions to achieve objectives.
To facilitate the Development of Profitable Business Growth and Sustainable Customer & Distributor Relationships using appropriate methods.
To attend Customer meetings, where required, in conjunction with District Management team and Dealer personnel.
To coach and develop the KA/District/Dealer Sales Manager team in all areas of their Dealer and customer interaction.
Key Skills:
You need excellent Communication and Presentation Skills, both written and verbal.
A wide knowledge of all aspects of Commercial Vehicles, their Uses, Specifications and requirement of Added Value Support Services is required.
A full working knowledge of the dealer network with previous experience of a field based sales management role being essential.
The ability to monitor and support a field based team and deliver the Companies Objectives is a prerequisite of this position.
The position requires a resilient enthusiastic individual with a methodical approach, attention to detail, with the ability to work on their own initiative within the Companies Guidelines, Policies and Procedures.
Microsoft Outlook, Word, Excel & PowerPoint competencies are a minimum requirement.
Please ONLY apply should you have the relevant Commercial/Asset Finance experience, have managed a field sales team previously, with strong Dealer network knowledge.
Contact: Danielle on 01279 713900 or send your email to danielle@thcrecruitment.co.uk