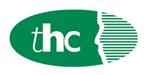 £40-50k.
My client is currently looking for an experienced Product Manager from a Commercial Vehicle background to actively support and make proposals for maximising product sales balanced with profitability. To be the technical expert for the Light and Bus product ranges. To perform and monitor through inter-functional relationships the key activities listed below.
Key Responsibilities:
Monitor Market size and trends by relevant segment.
Monitor and evaluate sales performance versus competition.
Monitor and evaluate Product technical specifications and performances versus competition.
Propose product actions to address shortcomings.
Analyse and propose list prices and following approval create price lists.
Provide UK market specific input for product development to Range organisation in H.Q.
Support the Sales Organization with customers for all technical aspects.
Work with Customers and Body Builders to develop applications/ conversions for the products.
Provide product information to the sales force such as specification sheets, salesman's guides.
Provide product training to the entire sales force.
Key Skills:
The ideal candidate is a professional, with good academic background, solid commercial experience in the Commercial Vehicles Industry and ambition and capability for growing further within the Company.
Excellent communication and presentation skills, both written and verbal.
A wide knowledge of all aspects of Commercial Vehicles, their uses, specifications and the support services.
The ability to manage and deliver the Company's objectives with full accountability on the results.
The ability to drive cross-functional projects and processes, involving the necessary departments without hierarchical leverages.
Please ONLY apply for this vacancy if you have the relevant Commercial/ Asset finance industry experience, within a Product Manager type of position, with strong product knowledge of Commercial Vehicles.
Contact: Danielle on 01279 713900 or send your CV to danielle@thcrecruitment.co.uk