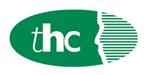 Competitive Salary.
I am looking for exceptional candidates to join a rapidly expanding Consumer Lending and Motor Finance Lender based in Oxfordshire.
Key Responsibilities:
As a senior member of the Collections team, you will be responsible for agreeing full repayment of debts, ensuring that working to all the relevant compliance and procedures within the collections and debt recovery industry.
This will be a supervisory role within the team, which entails managing queues, acting as a point of reference for more junior members of the team, managing the team's workflow and handling queries.
Escalating issues to Senior Management as and when necessary.
Key Skills:
Minimum 5 years' experience in Collections from within the UK Financial Services industry.
A background in Auto Finance Collections is ideal, but experience in Consumer Finance such as personal loans will be considered.
Good spoken and written communication skills, ability to build rapport quickly.
Ability to remain calm under pressure and comfortable with working to strict deadlines.
An organised and methodical approach.
Computer literate, good mathematical and negotiation skills.
Demonstrable ability to work within an FCA Regulated Environment, working to the rules and regulations which they impose.
Attention to detail, curious, confident and ambitious.
Ability to work independently, but as part of a wider team.
Package:
25 days holiday.
3% Non-contributory pension scheme.
Private healthcare.
Participation in an annual bonus scheme which you will become eligible for upon completion of your probation (3 months).
Contact: Please call Stacey on 01279 713900 to find out more information.