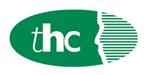 Competitive Salary.
There are full-time and part-time positions available, based in the Oxford office, 15-40 hours per week over days, evenings and weekends.
Standard shift patterns are 9am to 5pm, 12 Noon to 7pm and 1 weekend in 4.
Key Responsibilities:
Responsible for agreeing full repayment of debts, ensuring that working to all the relevant compliance and procedures within the collections and debt recovery industry.
Responsible for chasing debtors, sorting out payment plans, recording payments and organising customer files.
Constant monitoring and assessment to ensure the fair treatment of customers including setting up affordable monthly repayments.
Communicate constantly, effectively and professionally with customers via outbound and inbound telephone calls, emails and written letters.
Key Skills:
Minimum 3 years' experience in Collections from within the UK Financial Services industry.
A background in Auto Finance Collections is ideal, but experience in Consumer Finance such as personal loans will be considered.
Good spoken and written communication skills, ability to build rapport quickly.
Ability to remain calm under pressure and comfortable with working to strict deadlines.
An organised and methodical approach.
Computer literate, good mathematical and negotiation skills.
Demonstrable ability to work within an FCA Regulated Environment, working to the rules and regulations which they impose.
Attention to detail, curious, confident and ambitious.
Ability to work independently, but as part of a wider team.
Contact: Please call Stacey on 01279 713900 to discuss more.