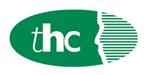 salary negotiable according to experience.
We are recruiting for a fast-expanding asset finance brokerage - leading into "own book" funding in 2017.
Providing a full range of funding options to the UK SME community not just HP and Lease but Discounted Receivables funding, Operating Lease and Educational Rental financing.
You will report to the Managing Director and will have broad responsibilities with a view to creating a more effective and scale-able operating platform to enable the business to grow its market share.
You must be a seasoned credit professional. You will have experience of Asset Finance & Leasing with the ability to engage with and support sales team operations. An experienced credit and/or operations director with a track record of building and leading an effective credit & Deal operations function - ideally in asset finance field.
You must be capable of quickly assessing the credit opportunity presented by the sales force and ensuring that the credit & operations team (if not yourself) are able to seek a credit approval from a large panel of Lessors, as well as ensuring that EVERY approved deal is managed from entry into the credit queue to completion/pay-out within a timely and professional manner.
Candidate Profile:
You must be commutable to our offices in the Northamptonshire.
You will need a depth of hard asset underwriting experience gained ideally from a standpoint of having underwritten deals from the broker network but full understanding of SME leasing underwriting , P&L and Balance Sheet & cash-flow analysis, as well as asset based secured and un-secured lending to an array of young and established SME businesses - rather than blue chip risk "tick box" credit accepting.
Ideally you will have some mentoring or people leadership experience but not necessarily within a credit management role.
You must be someone who can work very closely with external sales staff and the MD (who is a salesman) as well as your own credit /administration team and definitely be a person who comes to the credit role from a standpoint of want to find a way to get every opportunity to be underwritten.
Person Specification:
Proven relevant experience in Financial Services - Experience in a commercial finance / leasing environment with significant experience in a credit assessment role within asset finance /leasing industry.
Experience in structuring of deals & ability to interpret financial statements.
Advanced understanding of financial ratios and business principles and strong analytical skills with an ability to question assumptions.
In depth understanding of financial statements and the principles of lending.
Knowledge of leasing market and products and activities. Strong and proven credit assessment skills at both small SME and large SME/ Corporate group companies levels.
Excellent organisational & time management skills, self-motivated is an absolute must.
Understanding of process management and optimization.
Demonstrable experience in asset finance / leasing risk management, with experience in a team leader / management role preferred. Proven ability to manage and motivate direct reports.
Contact: If you are interested in this role, please contact Julie Ramsay on 01279 713900 or send your CV via email to julie@thcrecruitment.co.uk