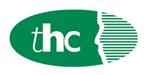 £45k, competitive commission structure plus car.
Are you a motivated individual looking to become part of a very successful business? Do you want to work for a company that will reward you for your hard work within their business? Are you a natural sales person with a proven track record of delivering and achieving sales targets within the motor trade?
Ideally working within the Motor Finance industry is preferred, however I am interested in speaking to people selling any products into car dealerships (IT systems, paintwork protection etc).
Key Responsibilities:
Building and maintaining professional relationships is key to driving business forward and enhancing growth.
This is a field sales role, based from home, working a territory local to your home address, but can vary.
To manage a region and be responsible for broker and introducers relationships within their region and the quantity and quality of the business produced by those partners, ensuring accuracy at all time and that the company processes and procedures are followed.
Responsible for driving business development of their motor finance solutions via relationships with both new and existing dealerships.
Contact: Please call Stacey on 01279 713900 or send your CV to Stacey@thcrecruitment.co.uk