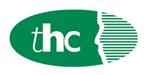 £60/80k ote £100k plus car and great benefits.
We are seeking a candidate with developed Vendor Finance experience and expertise in IT or Medical equipment financing, this opportunity is with a prestigious lender and represents an excellent career opportunity The Sales Manager's responsibility is to generate new finance business through service based providers of technology related services and ancillary markets.
Job Role
Sales role requiring extensive contact with existing business introducers, manufacturers and suppliers as well as a core requirement to develop a broader range of new relationships with other introducers as well as directly with the SME market where the proposition could support their growth ambitions. The Sales Manager will have a target comprising volume and margin as well as objectives to develop key introducer accounts.
A strong understanding of discounted receivables is essential to the success of the role and demonstrable experience of working with external lawyers on constructing tri-partite financing agreements which mitigate any element of operational risk.
Key Responsibilities:
Sourcing and closing new business opportunities through direct marketing of industry bodies to identify new introducers.
Managing existing supplier relationships at all levels including developing and executing new promotional finance schemes and supporting the manufacturer's and supplier's sales process by responding efficiently to introductions to prospective customers.
Identifying and implementing strategies to develop new manufacturer/vendor relationships.
Build close relationships through regular contact with introducers to generate new business.
Preparing credit proposals for submission to Credit Department.
Attending customer meetings, supplier open-days, industry exhibitions and conferences in order to promote Paragon Bank and generate new business opportunities.
Key Skills:
Knowledge of Data Protection, Anti Money Laundering, Consumer Credit Act, Companies Acts and related legislation.
Strong understanding of discounted receivables and non-asset backed finance products.
Understanding of the concept of Risk and application of a credit policy to new business generation strategy.
Self-motivated and a demonstrable ability to meet and exceed targets on a regular basis.
Excellent analytical and numeracy skills.
Flexible approach to work and understanding the challenges of a small office environment combined with remote working.
Experience of deal structuring and documentation including strengthening proposals by taking additional security.
Good communicator, negotiator and influencer.
Able to build effective relationships, both internally and externally.
Contact: If you are interested in this role, please contact Julie Ramsay on 01279 713900.