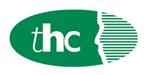 c£60,000 plus bonus and great benefits.
Do you have experience of underwriting transactions in a vendor or direct asset finance lending environment? We are looking for an Underwriter who has knowledge of legislation that affects this industry, and has excellent analytical and numeracy skills.
Reporting to the Senior Credit Manager, the Underwriter will specialise in fleet Finance with an emphasis on Commercial Vehicles.
Key Responsibilities:
Obtaining the information required to complete an underwriting proposal which will include dealing with the sales team, asset management and occasionally direct communication either face to face or by telephone with brokers or prospective customers.
Make valid commercial judgements in relation to risks arising from a new business proposal.
Complete objective, sound and balanced written underwriting proposals covering the risk.
Arranging and attending meetings at the office and at broker/customer sites.
Presenting underwriting proposals to other underwriters or to credit committee.
Completion of Annual Credit Reviews on existing high balance exposures.
Key Skills:
Knowledge of Data Protection, Anti Money Laundering, Consumer Credit Act, Companies Acts and related legislation.
Specific focus on the underwriting of wheeled assets such as LCV's, HGV's, trailers and refuge collection vehicles.
Experience of discussing accounting information on a face to face basis with customers to obtain additional information.
Understanding of the concept of Risk and participate actively in reviewing all aspects of the Company's portfolio from time to time.
Proven ability to interpret financial statements and produce a clear written analysis including understanding a customer's cash flow.
Qualifications and Experience:
Educated to at least "A" level standard (or equivalent) with one pass in either English or Mathematics.
Proven experience of underwriting transactions in a vendor or direct asset finance lending environment and having held a personal lending mandate essential.
Contact: If you are interested in this role, please contact Julie Ramsay on 01279 713900.